I think we can all agree that we are happy to have 2020 in the past and that we are excited to be moving forward with 2021. I know I am. I was fortunate enough to be able to take the last 2 weeks off of work and mostly stay off of social media and spend the time with my family on a wonderful getaway vacation. I am not going to share any family vacation pictures - in large part because no one wants to see pictures of me in a swimsuit (not even myself haha). We drove home from vacation all day on January 1st and today has been spent cleaning up, doing laundry, unpacking, and doing normal post vacation household activities.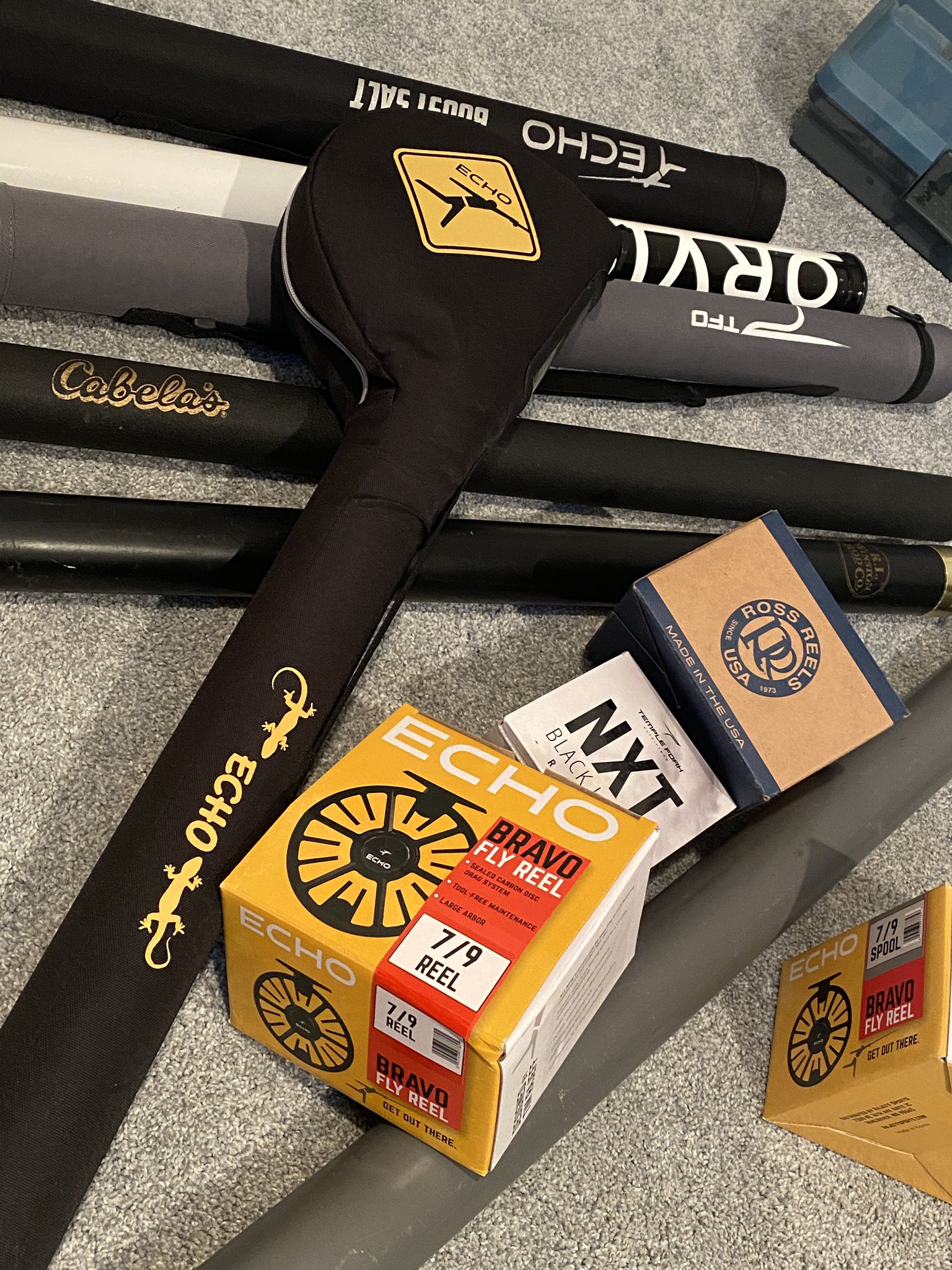 One of my assigned tasks wasn't family vacation related - it was fly fishing related. My wife told me that my biggest chore for the day was to move all my fly fishing and fly tying stuff under the stairs/in the laundry room to my new completed room. The purpose of this room is to be my office - but it will also store my fly tying gear and fly fishing gear in the closet. I am going to be working out some of the kinks of having everything in this new space for a while. But, I LOVE having this new space and the option to tie in it. I am excited to share with you what crazy flies I am able to create.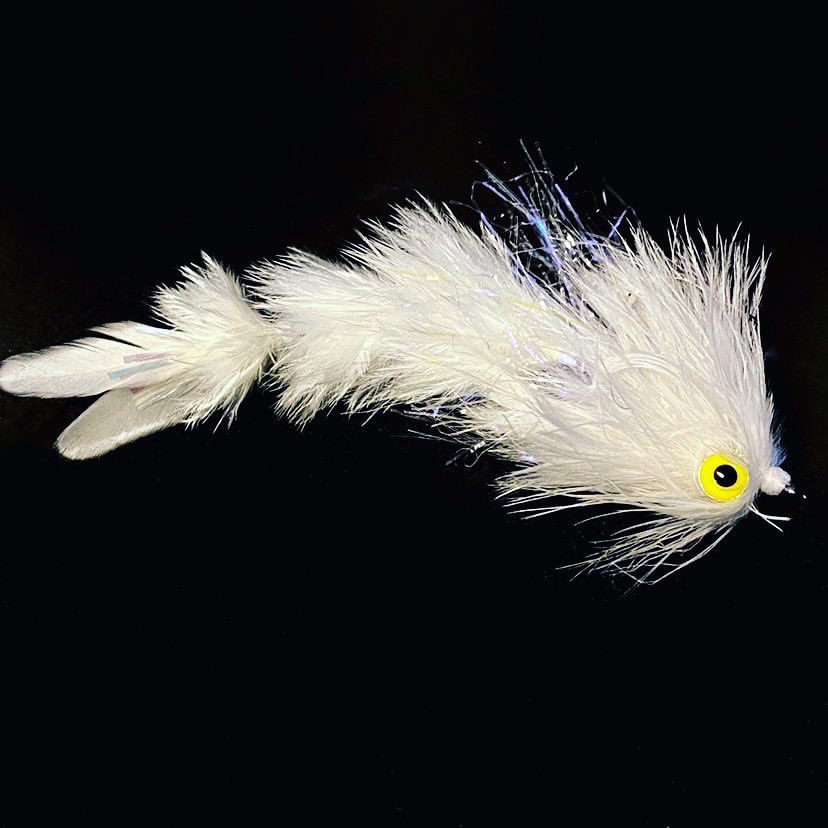 Here is a peak of how my stuff is organized in the closet so far - definitely a work in progress.
With this new start, please be expecting an increase in my activity on both Twitter (@notonlytrout) and Instagram (@notonlytrout). If you aren't following me already, please click those links and give me a follow.
Also, my intention (we will see how long I can follow through with it) is to have a fly posted daily on my social media accounts. This will be a fun challenge to get my tying more, photographing more, and developing content more consistently.
Here's to a great year for 2021!